A la carte
Internationella rätter lagad med omsorg. Vi har lagat mat i 29 år och har erfarenheten med oss för att lyckas med god mat och god service.
Fish & Chips (Classic) 220:-
John Bull's klassiska och krispiga gyllene fish'n'chips, serveras med remouladesås, gröna ärtor, sallad och tjocka goda pommes.
Crispy and golden Fish and Chips, delicately battered and fried to perfection, served with thick-cut fries, zesty remoulade sauce, green peas and a fresh salad.
Gravad Öring / Trout 239:-
Rödbets- och citronmarinerad öring med fänkål- och tomatsallad, syltade senapsfrön och citrusdressing serveras med örtrostad potatis.
Beet and lemon-cured trout with fennel and tomato salad, pickled mustard seeds, citrus dressing and herb rroasted potatoes.
Spagetti Carbonara 189:-
Klassisk italiensk spagetti carbonara också känd som sotarens pasta, gjord på peppar, öster, äggula, panchetta och parmesan.
Classic italien spagetti carbonara made with pepper, herbs, egg yolk, panchetta and parmesan.
Crispy Chicken Caesar Salad 210:-
Caesarsallad med saftig krispig kycklingfilé, bacon, riven parmesan, romansallad, rödlök, brödkrutonger och dressing.
Caesar salad with crispy chicken fillet, bacon, parmesan, fresh romaine lettuce, red onion, and croutons with a dressing to perfect the flavors.
Shepherd's Pie (Classic) 210:-
John Bulls traditionella shepherd's pie gjord på stekt lamm, toppat med duschesspotatis och rostad parmesan. Så gott!
John Bull's traditional shepherd's pie made with roast lamb and duchess potatoes and roasted parmesan. Delicious!
Moules Frites 239:-
Klassiskt vin- och gräddkokta musslor, med goda örter, scharlottenlök, serveras med pommes.
Mussels cooked with wine & cream with herbs and shallot onion servered with fries.
Kalv Schnitzel / Calf Schnitzel 249:-
Mör kalvschnitzel, krispig panering och stekt till perfektion, serveras med rostad potatis, gröna ärtor rödvinsås, citron och anjovis. En klassisk rätt som aldrig går ur stil.
Classic veal schnitzel, crispy breading, cooked to perfection, served with roasted potatoes, green peas, red wine sauce, lemon, and anchovies. A classic dish that never goes out of style.
Calf Liver Angalis (Classic) 240:-
Kalvlever serverad med baconkrisp, kapris, rostad rödlök, portvinssås och potatispuré. En klassiker för brittiska pubar.
Calves liver served with bacon crisp, kapris, roasted red onions, port wine sauce and potato purée.
JB Burger (Classic) 198:-
John Bull's klassiska burgare gjord av fransyska och högrev med sallad, tomat, rödlök, cheddarost, bacon, saltgurka och vår hemgjorda klassiska dressing, serveras med krispiga tjocka pommes.
John Bull's classic burger, made out of loin and prime rib, salad, tomato, red onion, cheddar, bacon, pickles and our own homemade dressing served with thick-cut fries.
Blue Cheese Burger 198:-
John Bull's burgare gjord på fransyska och högrev med blue cheese och sauterad lök och picklad vitkål serveras med krispiga tjocka pommes.
John Bull's burger made with loin and brisket, topped with blue cheese, sautéed onions and pickled cabbage, served with crispy thick-cut fries.
Chili Cheese Burger 205:-
John Bull's burgare gjord på fransyska och högrev med salad, tomat, ost, chilisalsa och jalapeño serveras med krispiga tjocka pommes.
John Bull's burger made with loin and brisket, topped with lettuce, tomato, cheese, chili salsa, and jalapeños, served with crispy thick-cut fries.
Chicken Burger 189:-
Pankopanerad kyckling med picklad rödlök och gurka, het tomatsalsa och sallad serveras med krispiga tjocka pommes.
Panko-breaded chicken with pickled red onions and cucumbers, spicy tomat salsa, and salad, served with crispy thick-cut fries.
Halloumi Burger (Veg) 189:-
Vegetarisk pankofriterad halloumi kryddig oumph, rostad paparika och husets vitlökssås serveras med tjocka krispiga pommes.
Vegetarian panko-breaded halloumi and spicy oumph, roasted bell pepper, and house garlic sauce, served with thick crispy fries.
Venison Burger 229:-
Hjortburgare med västerbottensost, skogsvamp- och rosmarincréme, lingon, sallad serveras med krispiga pommes.
Venison burger with swedish "västerbottens" cheese, lingonberries, mushroom, rosemary créme, tomato, home made pickled cucumber with fries.
STEAKS
Ryggbiff / Sirloin (250g) 279:-
Grillad ryggbiff, lätt saltad och pepprad, med sauterad lök, ugnsbakade körsbärstomater, rödvinssås och klyftpotatis.
Grilled sirloin steak, lightly salted and peppered, with sautéed onions, oven-baked cherry tomatoes, red wine sauce and potato wedges.
Entrecôte (350g) 369:-
Entrecôte med husets kryddsmör, picklad och stekt rödlök, skogssvamp med örter, körsbärstomatsallad och pommes puré toppad med bacon- och chilicrisp.
Entrecôte with herb butter, pickled and fried red onion, forest mushroom with herbs, cherry tomato salad and vacon and chili crisp-topped mashed potatoes.
Vi serverar lunch varje dag mellan 11.30 - 14:30 och erbjuder god husmanskost i kombination med goda pubrätter och vegetariska alternativ och vi ser alltid till att det är något för alla.
Vår meny har varit i arbete i över 27 år och vårat fokus anpassar sig över tiderna medans vi behåller våra rötter i traditionell pubmeny i kombination med internationella rätter.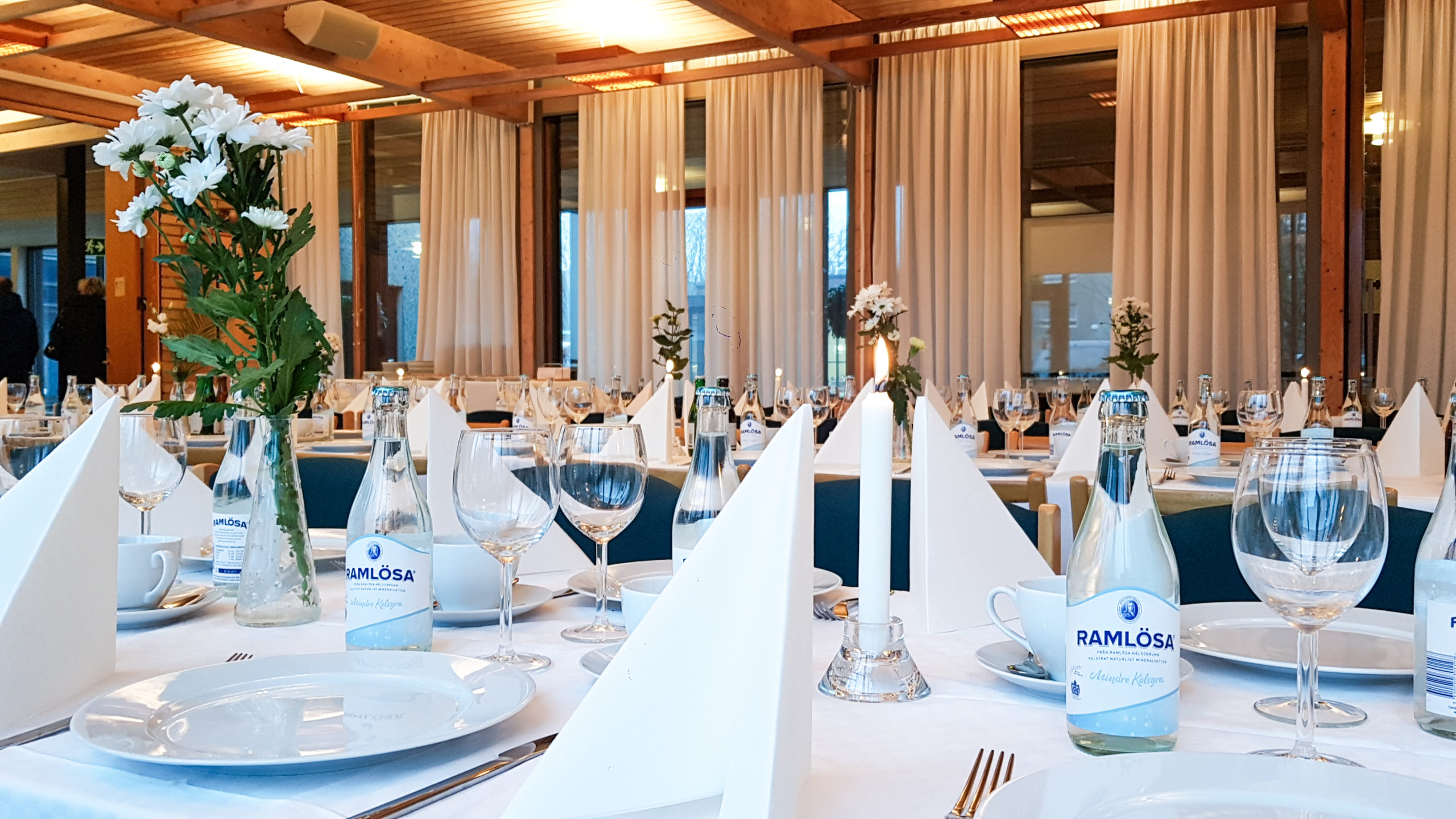 Har du ett event? Vi har god erfarenhet av att erbjuda god mat och dryck både för avhämtning men även leverans och servicepersonal på plats. 

27 års erfarenhet med att erbjuda god mat, dryck, evenemang och service!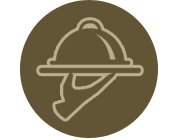 En bred meny där det finns något för alla med inspiration från hustmanskost, pub och internationellt.
SPECIAL EVENT
Har du något särskilt du vill fira? Vill du har en egen meny anpassad efter dina önskemål? Vi kan lösa detta till dig och ditt sällskap!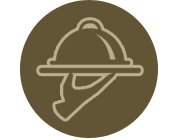 STAND UP COMEDY
Snart kör vi igång med Standup Comedy igen! Vi uppdaterar här när vi har det igång!